Assessing serum cytokine and immunoglobulin levels in patients with allergic rhinitis and allergic rhinoconjunctivitis before and after treatment supplemented with macromycetes
Keywords:
allergic rhinitis, allergic rhinoconjunctivitis, immunoglobulins, IL4, IFN-γ, polypore macromycetes
Abstract
Background: In recent decades, the prevalence of allergic rhinitis (AR) has been increasing all over the world including Ukraine. Allergic rhinoconjunctivitis (ARC) is one of the most common clinical forms of AR. An imbalance between pro-inflammatory and anti-inflammatory cytokines is known to have a key role in allergic inflammation.
Purpose: To compare cytokine and immunoglobulin levels among patients with AR and ARC treated with different therapeutic options.
Material and Methods: Forty patients with AR and ARC (age range, 20 to 46 years) were included in the study. Disease duration ranged from 6 months to 2 years. Patients were divided into two subgroups of 20 patients each. Patients of subgroup 1 received the basic therapy (a 10-mg loratadin tablet daily and mometasone furoate nasal spray at a dosage of 200 μg once daily), whereas patients of subgroup 2, the basic therapy plus polypore macromycetes (Astmagan), one capsule twice daily. Treatment course duration was 90 days. The control group was composed of 25 healthy individuals. A comprehensive clinical immunological examination was conducted at baseline and on the completion of the treatment course. Enzyme-linked immunosorbent assay kits were used to determine serum levels of immunoglobulins A (IgA), IgM, IgG, and IgE, and cytokines (gamma interferon (IFN-γ) and IL4).
Results: At baseline, serum levels of IgA, IgM and IgE were almost twice as high (р = 0.0008; 0.0005; and 0.0001, respectively); IgG, 1.2 times higher (р = 0.001); pro-inflammatory cytokine IL4, 3.5 times higher (р = 0.0001); and anti-inflammatory cytokine IFN-γ, 2.4 times lower (р = 0.0001) in patients with AR and ARC compared to controls, and these differences were significant. Astmagan, when used as an adjunct to the basic treatment of AR and ARC, contributed to 8%, 17%, 16.2%, 7.3% and 6.0% greater decreases in the serum levels of IgA, IgM, IgE, IgG and IL4, respectively, and a 16.6% greater increase in the serum level of IFN-γ compared to the basic treatment only, and these differences were significant, with an improvement in immune response to therapy.
References
Savouré M, Bousquet J, Jaakkola J, Jaakkola MS, Nadif R. Worldwide prevalence of rhinitis in adults: A review of definitions and temporal evolution. Clin Transl Allergy. 2022 Mar;12(3):e12130. https://doi.org/10.1002/clt2.12130
Weaver-Agostini J, Kozak Z, Bartlett S. Allergic. Rhinitis: Rapid Evidence Review. Am Fam Physician. 2023;107(5):466-473. https://europepmc.org/article/MED/37192071https://pubmed.ncbi.nlm.nih.gov/37192071/
Gani F, Lombardi C, Barrocu L. The control of allergic rhinitis in real life: a multicenter cross-sectional Italian study. Clin Mol Allergy. 2018 Feb 2:16:4. https://doi.org/10.1186/s12948-018-0082-y
Melnikov OF, Gavrylenko IuV. [Clinical and immunological efficacy of allergic rhinitis treatment in children]. Klinychna imunologiia. Alergologiia. Infektologiia. 2018; 111(6):29-32. Ukrainian.
Kenyon-Dove K. Observational Non-Controlled Study of the Use of Coriolus Versicolor Supplementation in 30 Cancer Patients. Mycology News. 2003; 1[7]. Available from www.mycologyresearch.com
Kuznetsova LV, Babadzhan VD, Kharchenko NV, editors. [Immunology: A Textbook]. Vinnytsia: Merkuri Pofillia LTD; 2013. Ukrainian.
Monro J. Reversing Th1 and Th2 shifts with Coriolus versicolor Supplementation in Chronic Fatigue Syndrome Patients. Mycology News. 2004; 1[8]. www.mycologyresearch.com
Kazymirchuk VE, Kovalchuk LV, Maltsev DV. [Clinical immunology and allergology with age-related features]. Kyiv: Medytsyna;2012. Ukrainian.
Bachaer LB, Geha RS. Molecular mechanisms of IgE regulation. Allergy Clin Immunol. 2000 Feb;105(2 Pt 2):S547-58. https://doi.org/10.1016/S0091-6749(00)90059-9
Jayaprakasam B, Yang N, Wen MC, et al. Constituents of the anti-asthma herbal formula ASHMI(TM) synergistically inhibit IL-4 and IL-5 secretion by murine Th2 memory cells, and eotaxin by human lung fibroblasts in vitro. J Integr Med. 2013 May;11(3):195-205. https://doi.org/10.3736/jintegrmed2013029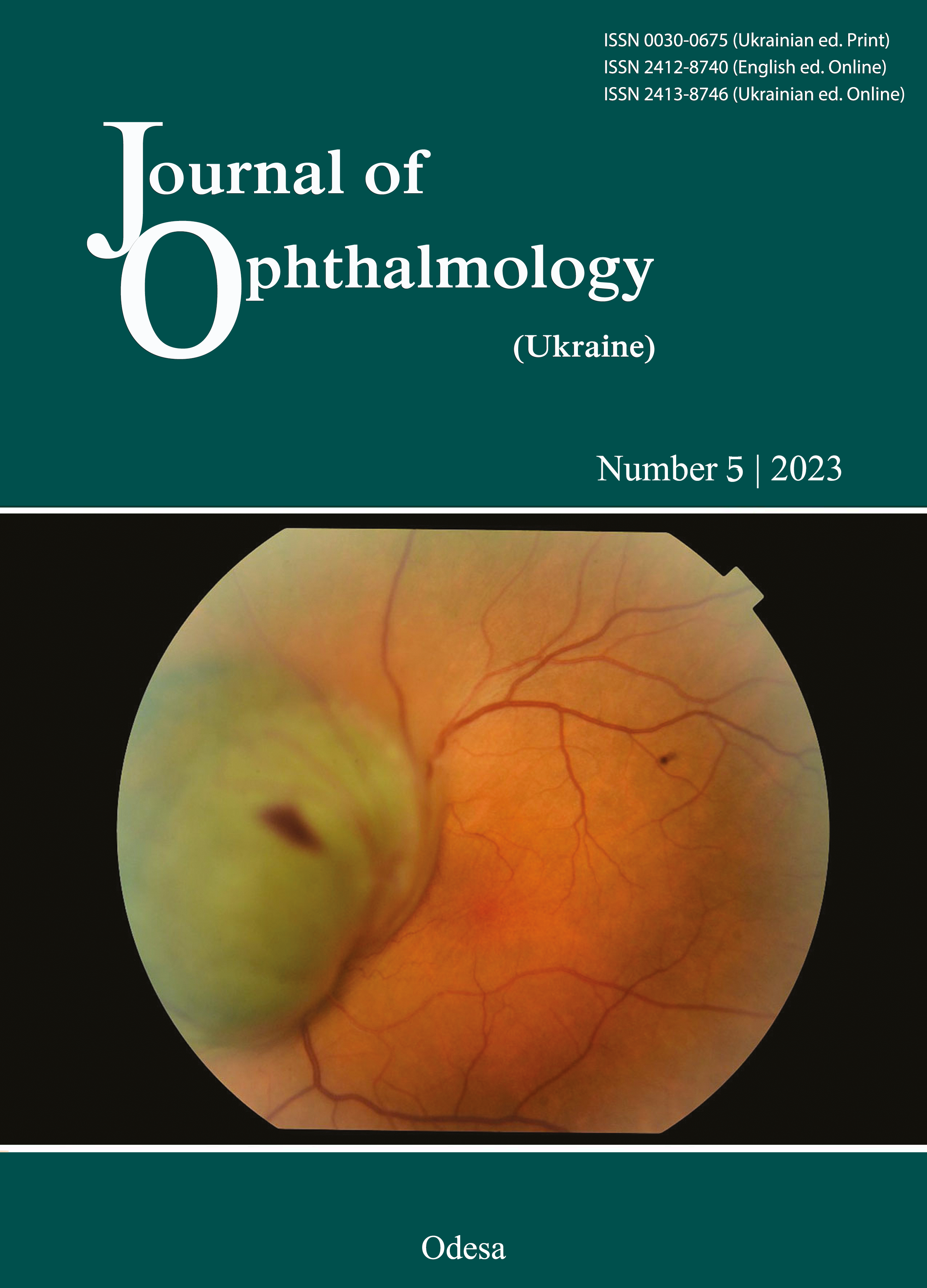 Downloads
How to Cite
1.
Bohdanov VK, Pukhlyk S, Makarova M, Poliakova S, Bohdanov K. Assessing serum cytokine and immunoglobulin levels in patients with allergic rhinitis and allergic rhinoconjunctivitis before and after treatment supplemented with macromycetes. J.ophthalmol. (Ukraine) [Internet]. 2023 Nov. 1 [cited 2023 Nov. 29];(5):22-6. Available from: https://ua.ozhurnal.com/index.php/files/article/view/86
Section
Clinical Ophthalmology
License
Copyright (c) 2023 Bohdanov V. K., Pukhlyk S. M., Makarova M. B., Poliakova S. I., Bohdanov K. G.
This work is licensed under a Creative Commons Attribution 4.0 International License.
This work is licensed under a Creative Commons Attribution 4.0 International (CC BY 4.0) that allows users to read, download, copy, distribute, print, search, or link to the full texts of the articles, or use them for any other lawful purpose, without asking prior permission from the publisher or the author as long as they cite the source.
COPYRIGHT NOTICE
Authors who publish in this journal agree to the following terms:
Authors hold copyright immediately after publication of their works and retain publishing rights without any restrictions.
The copyright commencement date complies the publication date of the issue, where the article is included in.
DEPOSIT POLICY
Authors are permitted and encouraged to post their work online (e.g., in institutional repositories or on their website) during the editorial process, as it can lead to productive exchanges, as well as earlier and greater citation of published work.
Authors are able to enter into separate, additional contractual arrangements for the non-exclusive distribution of the journal's published version of the work with an acknowledgement of its initial publication in this journal.
Post-print (post-refereeing manuscript version) and publisher's PDF-version self-archiving is allowed.
Archiving the pre-print (pre-refereeing manuscript version) not allowed.